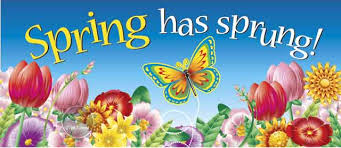 Happy Spring Everyone!  Spring is the season we all start thinking about making improvements to our homes.  Give us a call for a free in-home estimate on.
Vinyl replacement windows with triple pane performance
Entry and storm doors
Vinyl and fiber cement siding
Gutters maintenance by an expert gutter cleaning near me
Acrylic tub & shower liners
Room enclosures
Composite and lumber decks
Retractable awnings and screens
A bathroom renovation is an exciting task. But before jumping to choosing the latest tile or bathtub design, there are some less exciting things to consider so your project turns out just the way you dream it. Because renovating a bathroom can be overwhelming, time-consuming and costly.
When first starting out start by thinking about the look you want for your bathroom. There are many factors to consider like paint color, tile choices, vanities, showers, tubs, faucets, etc. It can get overwhelming very quickly so start with some research. You can start to piece together elements that you like into what will become the final design of the bathroom or you may choose a design item you want to feature in the bathroom and then work the rest of the bathroom design around it.Design should work hand in hand with functionality so consider who will use the bathroom and how, consider an eventual resale of the house and also take a moment to think how the bathroom design will fit in with the rest of the house.
If you don't know already you should work up an idea of how much you want to spend on your bathroom renovation. Setting a budget will help guide you as you make decisions about what to include in the remodel. Once you've figured out what you can spend and substracted the amount allocated to labor, you'll have a clearer sense of what you can spend on tile, fixtures, and extras.