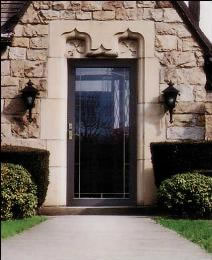 Make a statement from inside and outside of your home
Your doors make a statement about your home from both the inside as well as the outside. A great door will add the style, security, lighting and feel that completes your home. Atlas compromises nothing from the selection of the best manufactured doors to painstaking perfection in the installation of your doors. We want you to be more than satisfied, we want you to be delighted with everything Atlas does for you.
Entry Doors
Patio Doors
Storm Doors
Atlas also offers retractable screen doors.