Screen Rooms by Atlas
Enclosed patio and deck rooms
Atlas patio rooms are completely custom and never made from a kit. This enables use the highest quality materials from manufactures such as Alcoa and James Hardie. We design what you want right at your kitchen table then build you your dream room. This both adds to your enjoyment of your home as well as your resell value when that day comes.
We have included a few photos of a delighted customer's home below so you can see our work and let you imagination run.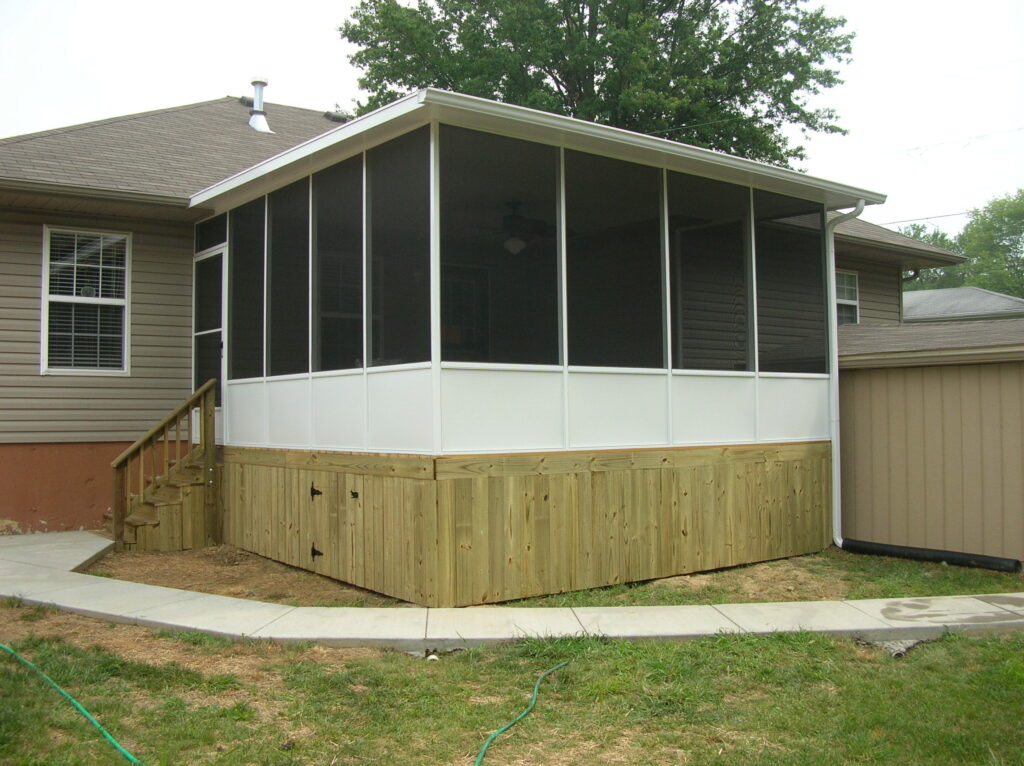 Fixed Screen Rooms
Fixed screen rooms have durable year round screens allowing you to always have your screen in place. This provides year round protection and ventilation. The screens are made of a durable vinyl screen material to resist tears from pets and children.
The enjoyment can be had year-round by adding space and overhead heaters. Blinds can also add a level of privacy as well as protection from cool winds.
Schedule an appointment with Atlas today to learn more about our Patio and Screen Room solutions.